Welcome, Skinner!
Now Available in Texas
Kevin and Kathy Skinner were headed home to Santa Cruz from Lake Tahoe when Kathy spotted "Skinners, CA" near Rescue on an old, dog-eared map. After taking in the area and talking with locals, they discovered that a Scottish miner named James Skinner had done well enough during the gold rush to purchase land and plant the vast vineyards that became J. Skinner Winery and Distillery, one of the first wineries in the nation in 1861. Kevin's father, Mike, soon learned that James Skinner was indeed his great, great, great grandfather.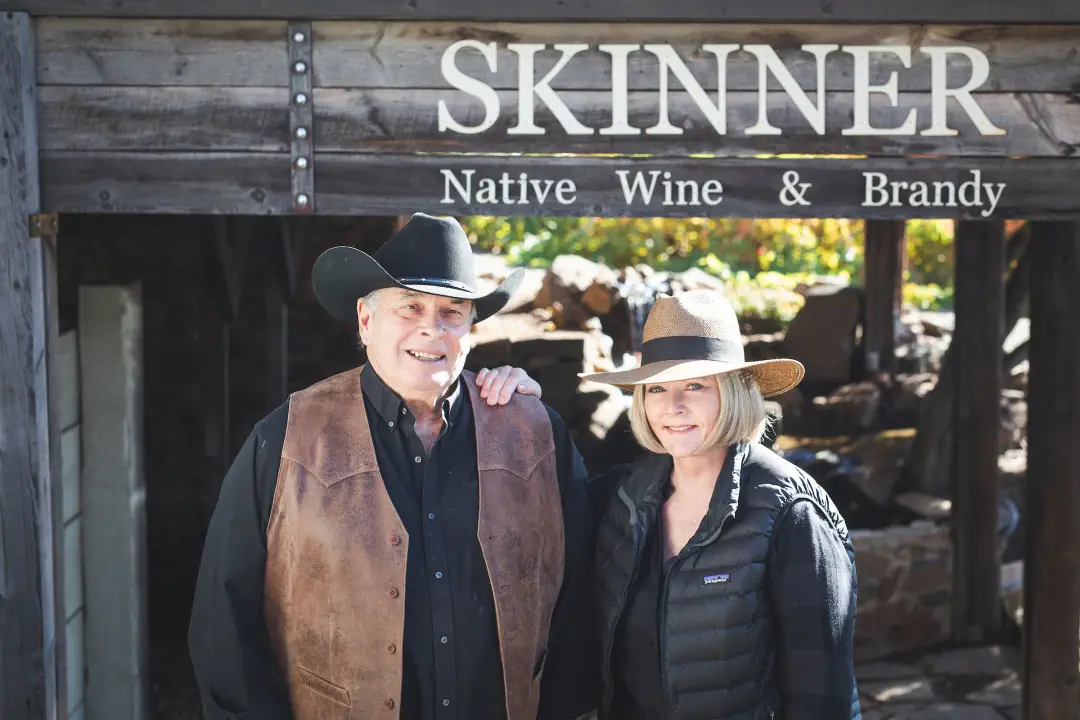 The Skinner family purchased 25 acres a few miles from the original property with a commitment to honor what James had originally built, including the same varieties of vines that he planted a century and a half earlier. By 2007 they had acquired more vineyards and land, building the now acclaimed Skinner Vineyards & Winery in the Sierra Foothills, CA. (Mike and Carey Skinner, pictured above. Image courtesy of Skinner Vineyards)
Rhone-inspired wines with Sierra Foothills character
Skinner Vineyards & Winery embodies the adventurous spirit exemplified by James Skinner as a California Gold Rush pioneer and wine maker, blending old-world skill and traditions with advanced environmental opportunities that protect and respect the land and future. Built with 80% recycled steel, the spacious, 12,000 sq ft. winery was carefully designed to support chemical-free, small-lot fermentations for uncompromised quality within an energy-efficient environment that incorporates solar power, night air fans and strategically placed, humidity-controlled work bays to the north. The beautiful landscaping is comprised of native, drought-resistant plants, irrigated with grey water recycled from the winery.
"At Skinner, we are fortunate to nurture small lot, mountain grown fruit through native fermentations to fully express a time and place."
– Head Winemaker, Seth Hunt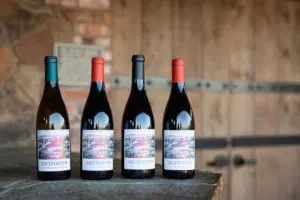 Part of the Skinner Lineup
Image courtesy of Skinner Vineyards