Welcome,

Château L'Ermite d'Auzan!
Now Available in Texas
Château l'Ermite d'Auzan was founded in the 12th century by the hermits, or monks, of Ste Cécile d'Estagel Abbey. It is situated on the pilgrimage road of Santiago de Compostella, where the monks used to produce wine for pilgrims. The first winery of Château l'Ermite d'Auzan was established in the early 1800s.
The Castillon family (pictured, right) has been running the estate for four generations. They are committed to producing environmentally-responsible wines and protecting biodiversity on their 80 hectares of vineyards. Image courtesy of L'Ermite d'Auzan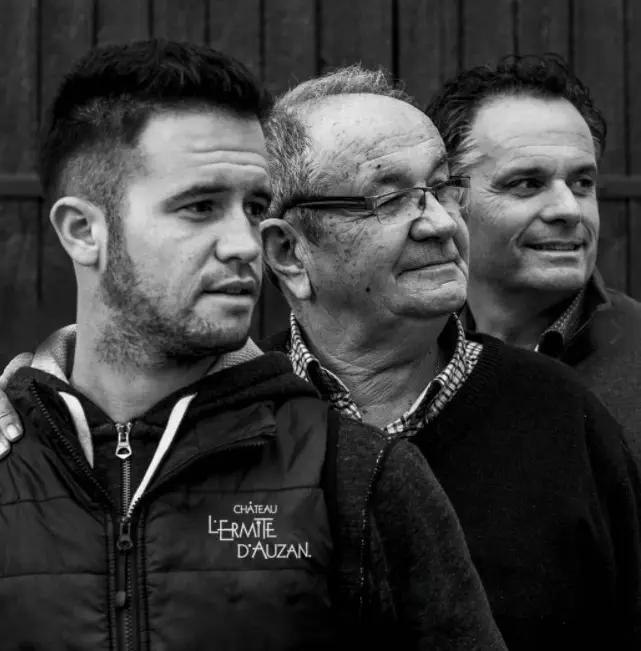 Today, the family-run estate enjoys international renown. They became Certified Organic in 2020, and are working toward Biodynamic certification as well.
Costières de Nîmes: A Unique Appellation
Costières de Nîmes is the southernmost appellation in the Rhône wine region. The wines of the area are reputed to have been consumed by the Ancient Greeks and thus figure among the oldest known wines in the world. A typical Costières de Nîmes wine, made from the classic Southern Rhône blend, is characterized as robust and spicy – a perfect pairing for the local cuisine.
Serendipity now carries Chateau l'Ermite d'Auzan Costières de Nîmes Red Blend, a thirst-quenching GSM that's full of character and ready to enjoy, yet also a perfect candidate for cellaring. Pair with barbecue, T-bone steaks, and a few friends on a patio for the ultimate drinking experience.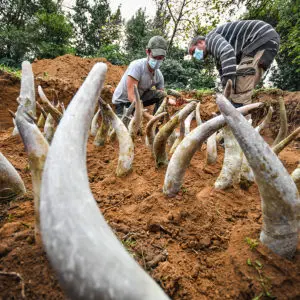 Biodynamic practices in the Vineyard
Image courtesy of L'Ermite d'Auzan

Serendipity is excited to bring the unique terroir of Costières de Nîmes to Texas with Château l'Ermite d'Auzan's delicious Biodynamic offerings. Want to learn more? Check out our videos, then fill out the contact form below!