RedThumb natural wines is the first of its kind: an utterly approachable, affordable line that includes their standards (and ingredients) on every wine bottle.  Founded by best friends Dave Schavone and Diego Vasquez, RedThumb recently launched in both Texas and California markets.
Dave and Diego met in New Orleans during college and enjoyed prolific careers in off-premise and on-premise roles, respectively. Their experiences shaped their views on natural wine— from seeking out the experimental, to embracing varietal typicity. Today, RedThumb combines a do-no-harm philosophy in the vineyard with transparency listed directly on the label.  Get to know the duo and their flagship wines in our exclusive interview below!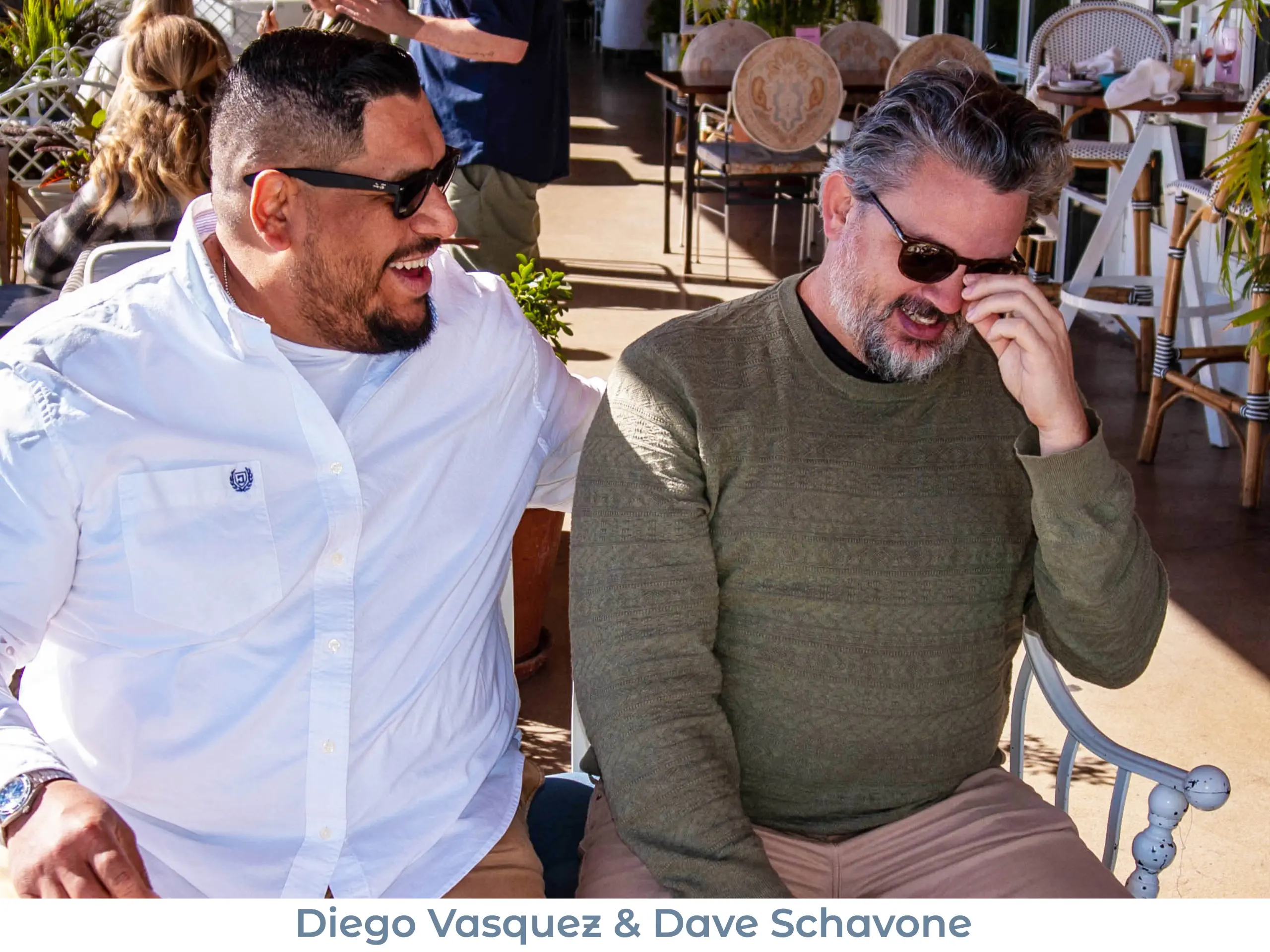 Question: It's interesting to see how some one's background can influence their relationship with wine.
 

What were you both studying when you met in college?

 

Has any of that experience carried over into your wine careers?

Dave: I was a jazz performance major, which of course naturally leads to a career in the service industry. I'd say the biggest parallel I see between jazz and wine is a healthy respect for tradition on one hand while always being willing to break those traditions when the time is right on the other. That and an ability to subsist on ramen noodles for long periods of time.
Diego: Since I was an art major, I was on a completely different path in life.  But I met some great people along the way that steered me into the wine business.  I think some of their dedication for all things wine struck a chord with me, made me want to pursue this as a career, and I haven't looked back since.
As wine people, we're always thinking about sense of place.

 

Is New Orleans, the birthplace of RedThumb, still important to the brand?

 
Dave: I think New Orleans will always be important to us, both as a brand and much more so as people. It was where we met and, an undisclosed number of years later, it was the first market we launched RedThumb in.  
Did either of you have a wine epiphany moment when you knew this would be the industry for you?

 
Diego: A lot of people in the wine business have that "ah-ha" moment when they are "bit" by the wine bug.  For me it was more of a slowly-building love for wine and all it encompasses.  As  I learned more about this industry–the evolution from grape to wine, the people that make it, the hard work that goes into it–my appreciation for wine and the business turned into a career as a somm and way of life.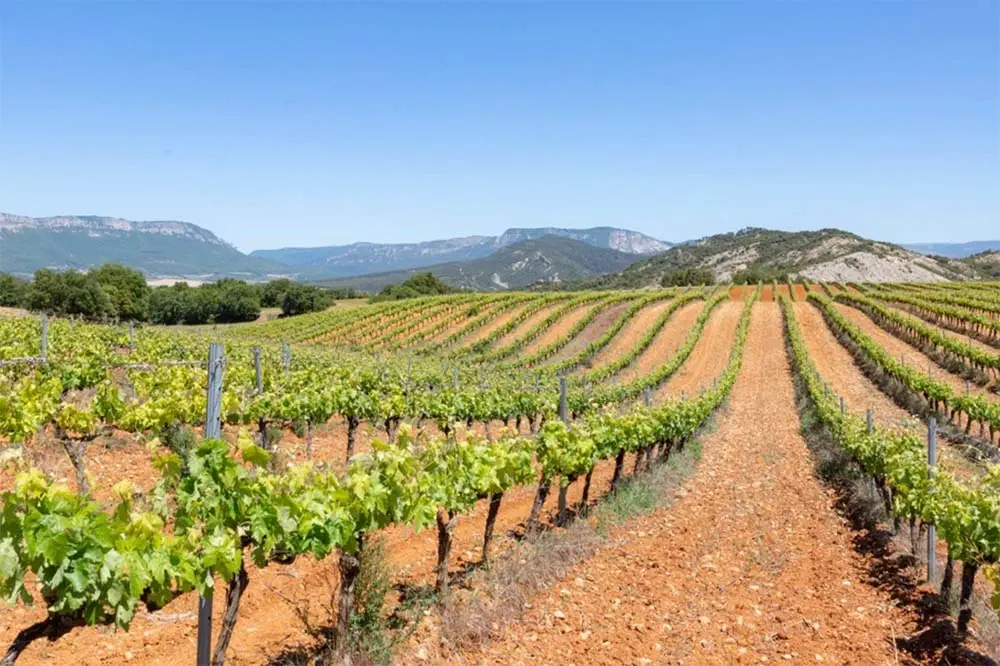 RedThumb's first bottlings include a Tempranillo and an unoaked Chardonnay produced by Quaderna Via. The winery and vineyards are located in the historic wine region of Navarra, Spain.  A fully organic operation since 1998, QV triumphs biodiversity and is part of the Navarra rural development program.
How did you discover Quaderna Via?
Dave: we were very lucky to find Quaderna Via. Their point of view aligns with ours perfectly—that wine can be made naturally in a classic style. We were introduced to their wines through a negociant, and as our research continued beyond tasting it was very clear they were the right people for us to partner with for our inaugural vintage.
Diego: I think we were extremely fortunate to have personal connections in the wine world that turned us onto this stellar winery.  After tasting hundreds of wines we found Quaderna Via wines.  Not only were they were able to meet our needs, but we share the same mindset when it comes to the vineyard and mother nature.
Can you tell us about the winemakers? Are you involved in the winemaking process?
Dave: For the first vintage, the 2019s that are available now, we had no involvement in the winemaking process. These wines were in tank when we tasted them, and it was a huge stroke of luck that they fit what we were looking for. Going forward, we will be working closely with the team at QV on a few ideas we have, as well as taking advantage of their vision for what they believe natural wine can be.
So much skilled labor goes into growing, picking and producing wines.

 

Can you tell us a little about the labor practices of the land stewards at Quaderna Via?
Dave: Fair labor is of course a huge concern for RedThumb, but it has proven the most difficult of our core beliefs to dig in on. In countries like Spain there are very strict labor laws. This means there are fewer organizations that independently verify working conditions and labor practices. We're big believers in using NGOs to verify things like farming practices and we've had some conversations with FairTrade USA on verifying labor practices in Spain, but it is a longer road than we anticipated.
Will RedThumb be expanding to include wines from other parts of Spain?

 

To the rest of the world?
Dave: We will absolutely expand. So far we've tasted wines from Spain, France, Italy, Hungary and Romania. We see no limitations to where our wines can come from, as long as they meet our standards, are affordable and most importantly are delicious.
Diego: Absolutely.  We are already looking into future possibilities for RedThumb and we definitely want to offer our fans more options in the near future.  We have an idea of what we'd like to bring to market, but we're keeping it a secret for now
'Typicity' is a word that keeps coming up with your varietal-based wines.
 

Why is typicity important to RedThumb?

 

Dave: I think it's partially a response to the conventional wine people who say it is impossible to achieve typicity in natural wine and also a response to the natural wine people who say typicity is an outdated concept. We very strongly believe you can have both.

Diego: I think that typicity is a concept that might be losing ground in the wine world.  As more consumers are concerned with wine scores and reviews, some producers have changed their approach to winemaking.  I think we strive to offer wines that reflect their origin and its unique characteristics.
What kind of thumbprint or mark do you hope to leave on the wine industry?
Dave: Our goal is simple: we want to change consumers' expectations when it comes to their everyday bottle. Organic farming, transparency, quality and affordability should be base expectations.
Diego: I would love to look back on our little wine adventure and see that we have brought some awareness to what goes into a bottle of wine, and offered a great glass of wine along the way.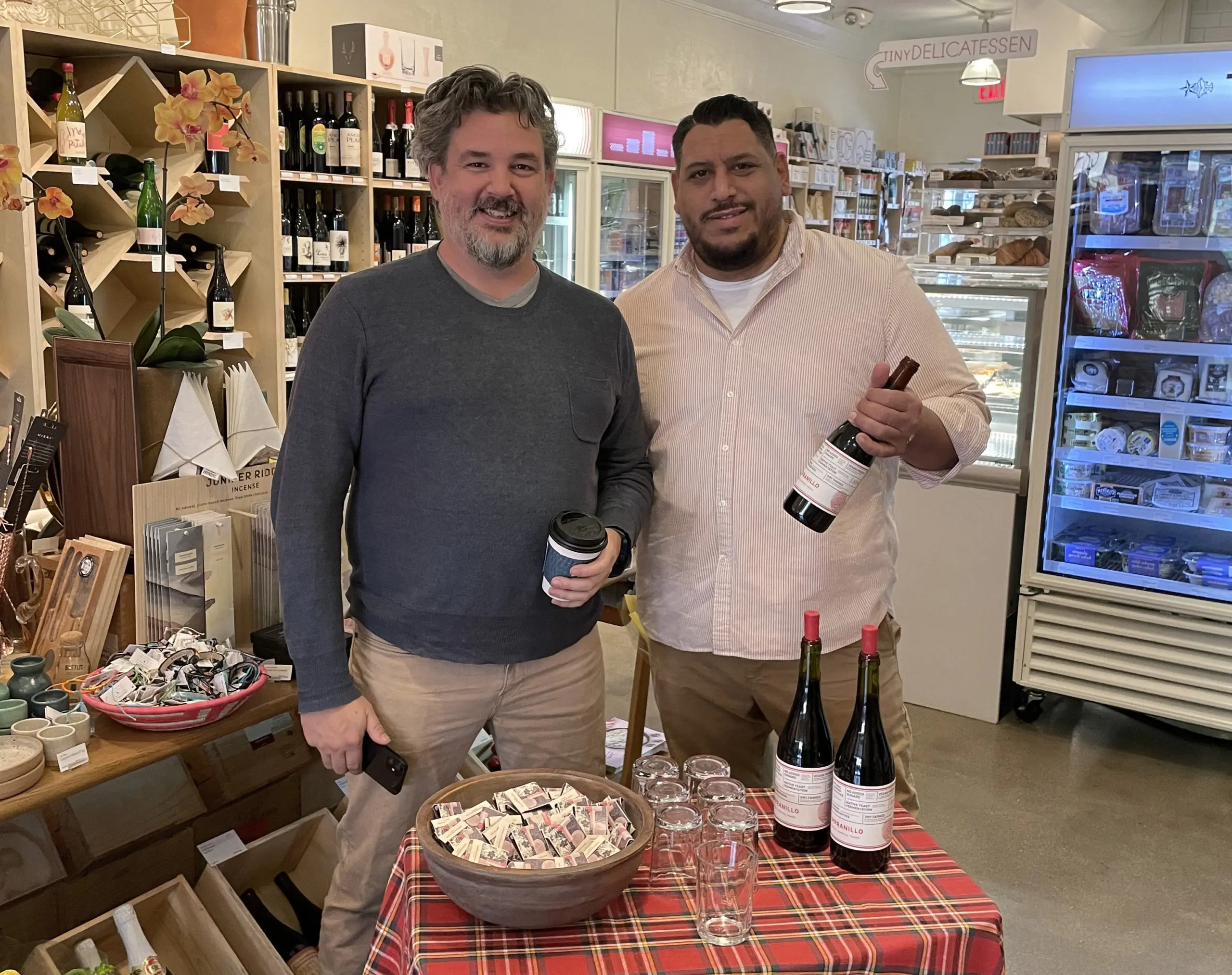 Thirsty for more? 
Click to learn more about RedThumb Natural Wines