What's Inside: 🌱 March Features | From the Blog: Celebrating 20 Years | Video Highlight: Serendipity Sips Il Borro 'Pian di Nova' | NEW Brand Announcements | Market Visits and Special Guests
All wines are subject to availability. For current inventory, please reach out to your Sales Representative.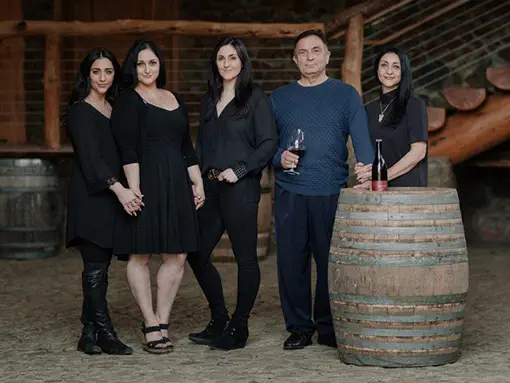 Maysara
Maysara, meaning 'the wine house' in Farsi, embodies a holistic philosophy that comes alive in each of their many McMinnvillePinots. Truly a family affair, Moe and Flora's three daughters have all played an instrumental role in building the winery as winemaker, sales and distribution, and event management, respectively. Get into the Women's History Month spirit and celebrate with Maysara's elegant (and Biodynamic) 3 Degrees Pinot Noir.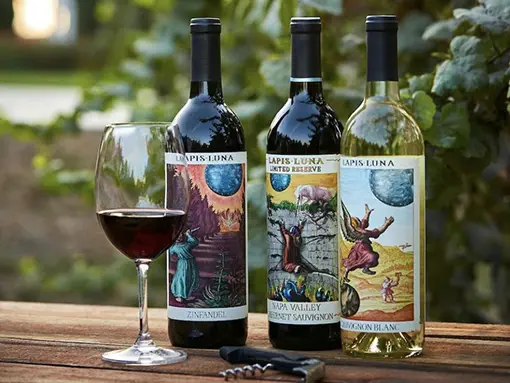 Lapis Luna
Lapis Luna translates to "stone" and "moon". Their captivating labels bring to life 400-year-old copperplate engravings that depict the relationship between the earth and the moon. Since 1999, Lapis Luna has fostered long term relationships with established growers throughout the North Coast, California. The wines deliver fresh and vibrant fruit balanced with lively acidity, creating true-to-varietal expressions that are intended to be enjoyed every night of the week!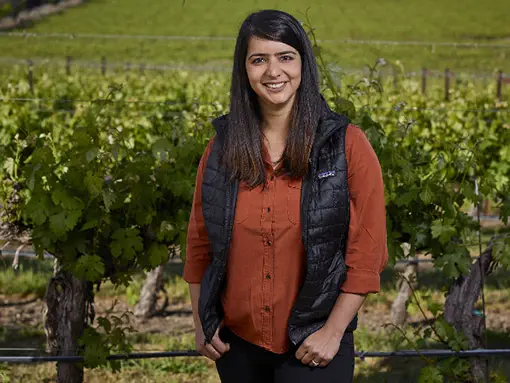 Trim & Edge, Signorello
Meet Priyanka French, the talent bringing precision viticulture and restrained winemaking to Signorello. Originally from Mumbai, Priyanka was the first Indian to achieve a Master of Science in Viticulture and Enology from UC Davis. They joined the Signorello team in 2019 and have been an important part of revitalizing the Napa estate, which has expanded its line to include approachable, everyday wines by Trim and luxurious, age-worthy Cabs by Edge.
From the Blog: Celebrating 20 Years
We are so pleased to announce that we've reached an incredible milestone— 20 years as an importer and distributor of fine wine, spirits, and sakes! We hope that you'll raise a glass with us to celebrate this hallmark occasion and enjoy our latest blog post (and commemorative video) on Serendipity's storied origins.
Il Borro 'Pian di Nova' Toscana
What do our hardworking Sales Reps love to sip on, off-the-clock? Clint of Austin Sales can't get enough of Il Borro's 'Pian di Nova' Rosso from Tuscany.
For more tasting videos and winemaker interviews, subscribe to our YouTube Channel
Melea
(Castilla y León) &
Anciano
(Rioja)
Please join us in welcoming 2 new brands from Well-Oiled Wine Company: Melea & Anciano! Named after the rare bee Anthophora Melea, which not only pollinate wildflowers in the vineyard, but also provide natural yeasts used to ferment the wines, Melea produces organically certified, dry-farmed vines near Cuenca. Rooted in the ancient vines and winemaking traditions of Spain, Anciano delivers unmistakably classic wines in classic packaging at a remarkable price.
At Kivelstadt Cellars in Sonoma County, they believe wine, like life, is meant to be enjoyed with friends and food. They make honest wine from organic vineyards throughout California with an emphasis on European varieties. Focusing on minimalist farming and winemaking, they craft wines that appeal to everyone, from casual to connoisseur.
Market Visits and Special Guests
NorCal
March 14-16 WineTones

March 22 Coit Spirits

March 23 Dearden

March 28-29 Peachy Canyon

April 13 Arano Imports

April 11-12 Wine for the World

April 18 Ochoa

April 20-21 Hearst Ranch

April 26 Frey
SoCal
March 15-16 Moshin

March 21 Peachy Canyon

April 11-12 Arano Imports

April 13 Wine for the World

April 18-19 Acre

April 18-19 Priest Ranch

April 25-26 Gayda