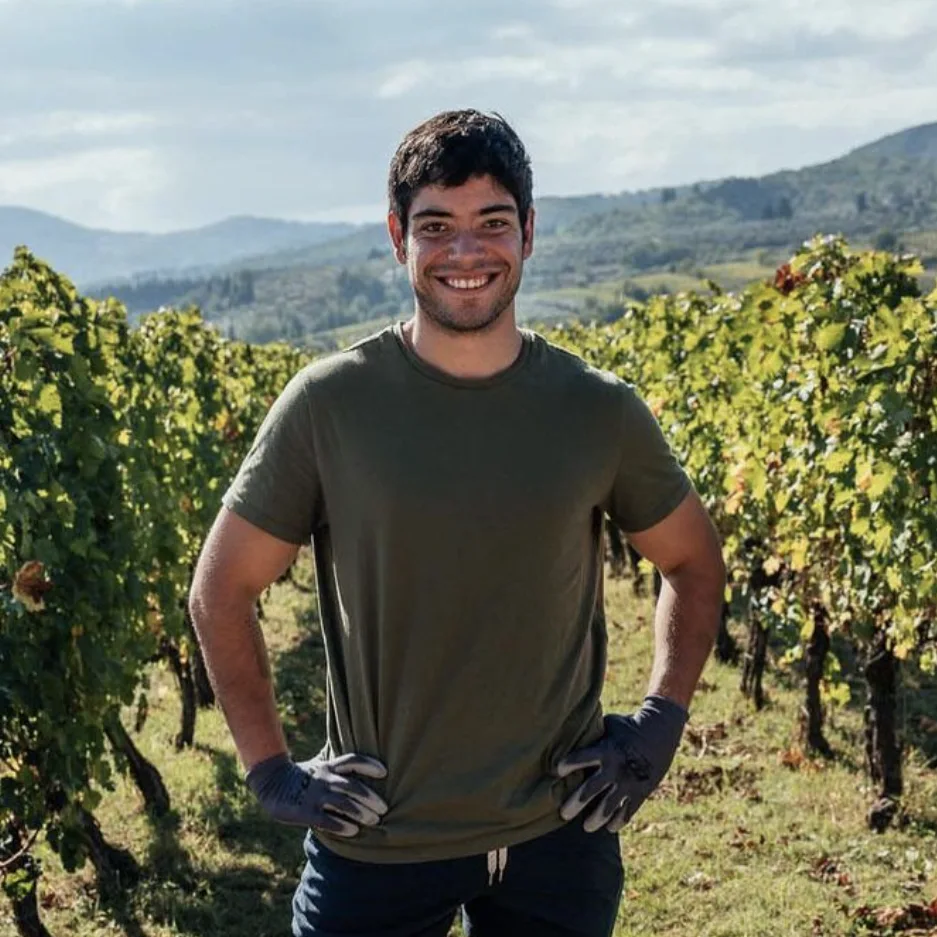 Part I: Marchesi Incisa
Words by Oran Lopez-Reed
In October 2021, Serendipity's National Imports team travelled to Italy to meet with a handful of suppliers.  For Oran Lopez-Reed, our Austin-based Marketing Analyst & Project Coordinator, this was not only his first trip to Italy, but the first time he would meet National's partners in person. In this two part adventure, we go on the road with Oran as he recounts the people, wines and places that finally came to life.
With a warm smile, round glasses, and bomber jacket, co-owner Filiberto Massone greeted us with the familiarity of a decade-long partnership. Of all our import wineries, Marchesi Incisa was Serendipity's oldest.  The bond was undeniable as he and Troy Kuhn, our co-CEO and GM for our National Program, immediately sauntered from the group to catch up. We were given our rooms and instructions to be back down soon for an aperitif. 
The estate was relatively small, with the cellar, tanks, dining, and offices all on display. The Incisa family had resided in Rocchetta Tanaro for a millennium, presiding for most of it in the castle nearby. Yet it was the "Closed Court" which served as the beating governmental heart of the village during the medieval period up, until Italian Unification. Now it provided job opportunities to villagers and tourism was a modern financial boon. Filiberto's mother, Barbara, acquired full ownership of the estate in the 90's and invested liberally to move the winery from family castle to court. After passing just a few years ago, Filiberto inherited the estate, the castle, and what he thought was a responsibility he'd have to bear alone. Yet his sister, Francesa (whom we would meet the next day), was equally ready to continue their mother's legacy. She most recently had become co-owner after decades of building a financial career.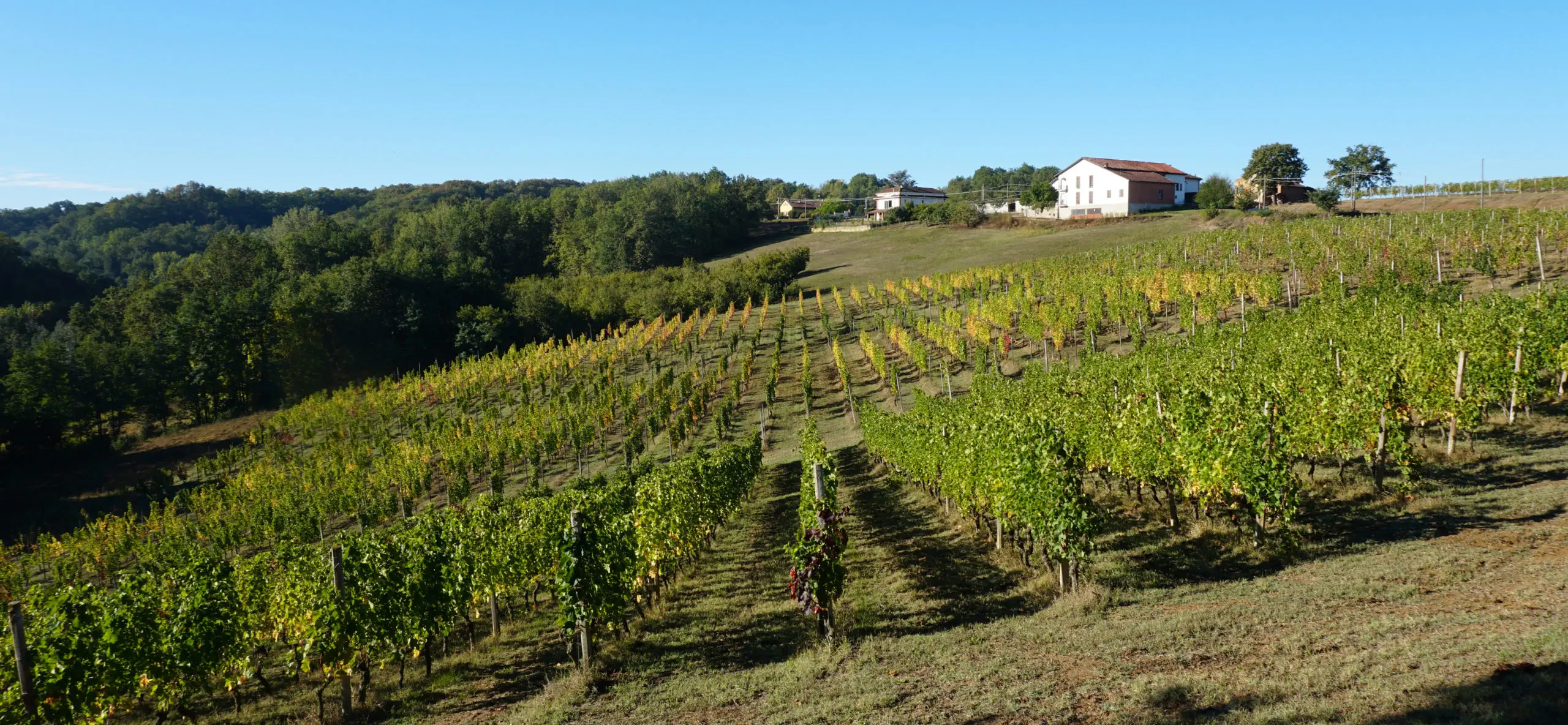 Filiberto recounted their history as we left the court with promise to see the real reason anybody was there in the first place – vineyards. The only obstacle was a one-ish mile trail up a steep incline. After 20 hours of travel. During rainy season. There were no clouds in the sky, but the evidence lined the mountain with the smell of crushed firs and the sounds of team Serendipity's slips in the mud. No problem, we laughed and bantered, some even raced (almost falling back down the trail), all the way up till we oversaw vineyards. Breathtaking and gratitude-stirring, vines were bathed in sunlight (Italian sunlight!) and so were we. 
Down the road there were Ciabot, small huts in which vineyard workers and travelers could shelter during the hottest days. The most explorative of the team went inside and found old appliances and tools, even a (witches?) broom, vined over with years of growth, preserved. Nothing had really changed on these hillsides, just the people. Even the road was quiet. Its single lane hugging the Tanaro hills served as the main highway through the town, completely still until a lone car would remind me the Ciabot were only ruins. We trekked back down with the promise of dinner.
And that's when we met the youthful version of their signature Barolo Dallalto, revisited Rollone (a juicy blend of Barbera & Pinot), and tasted the Leopoldo (a rustic and richly textured Pinot Noir). Soon the stable table, which sat next to a large glass wall displaying the adjacent cellar, was lucky to be covered in cloth, speckled in drops and crumbs. The sun had set, and conversation was in full effect. For much of our team, this was a completely new environment. For all of our team, these were utterly nascent circumstances. At the time of Troy's last visit, Serendipity's National Imports division was an ethereal determination, a mountain in the distance that grew closer as time proceeded, with only the promise of coming into focus. Now, mixed in with casual talk and bonding, were tangible next steps for the company.  We embraced the table-wide knowledge that we were headed for something big together.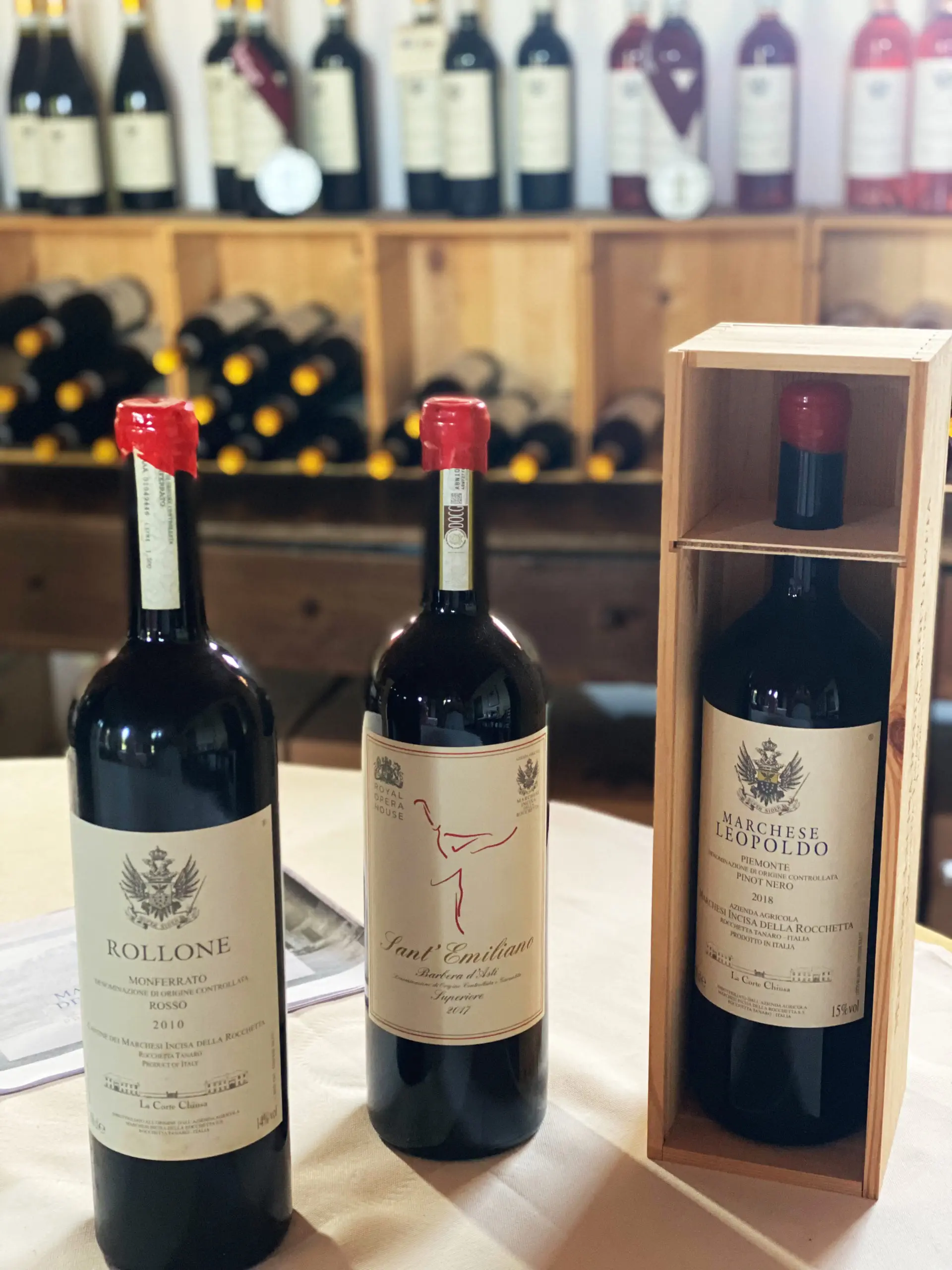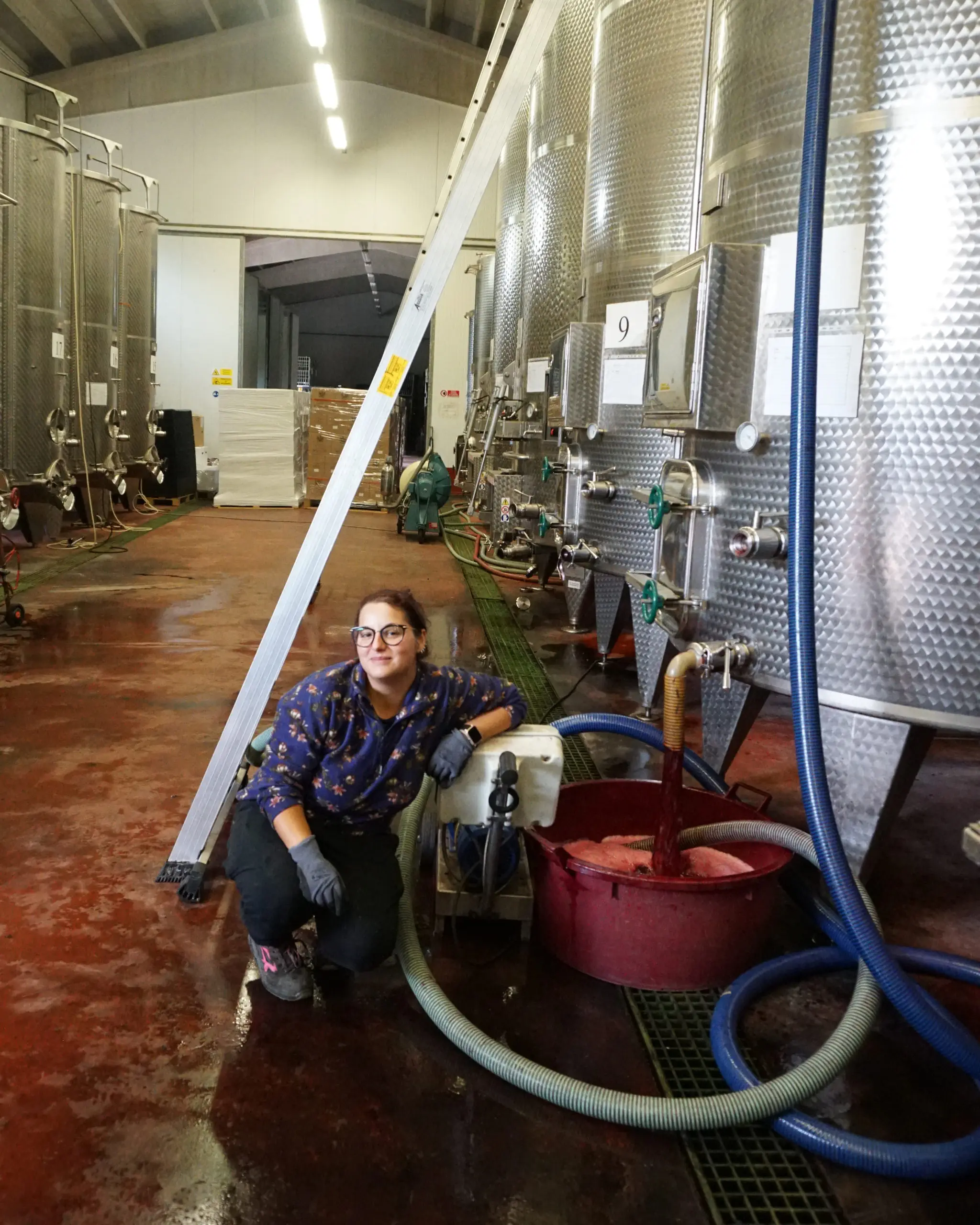 Francesca Massone was finally able to join us. Though we had briefly met that morning, it was over several exquisite courses that we truly understood her presence as well as the drive she delivered alongside Filiberto. Sweet, caring, and truly commanding, we were met with a swarm of stories. Despite her noble lineage (the Massones descend from an aristocratic line dating back to the 11th century), Francesca had built a highly successful career in traditional, male-dominated Italian society. She understood the value of opportunity and the prescient conditions in which she now had influence. Though Filiberto was thrown on a ship and told to steer with little time to even lower a sail, there were still some progressive currents yet to be rode, or even acknowledged. With clear navigation, Francesca has already instilled a new assistant winemaker, Beatrice Orru (pictured here), to handle the day-to-day supervision of their livelihood, and overseen collaboration with the Royal Opera House for a charity drive based on a new label. She had a clear goal in mind of intersectionality and collaboration, outside of the antiquated norms present in most of the wine industry.
It was a privilege to start the trip with a partner who feels more like family, allowing us newcomers to adjust comfortably. After a long goodbye in the morning, the team sped on to La Morra to meet a newer face: the animated, ever-smiling Roberto Voerzio…