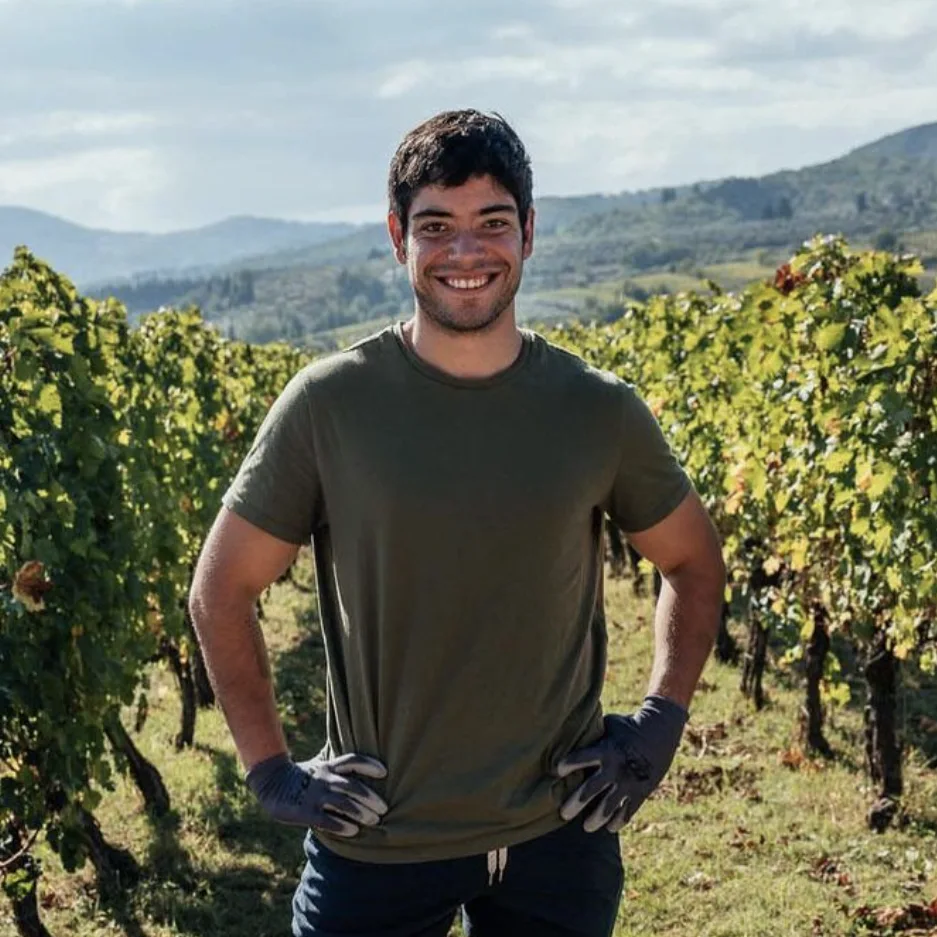 Part II: Roberto Voerzio
Words by Oran Lopez-Reed
In October 2021, Serendipity's National Imports team travelled to Italy to meet with a handful of suppliers.  For Oran Lopez-Reed, our Austin-based Marketing Analyst & Project Coordinator, this was not only his first trip to Italy, but the first time he would meet National's partners in person. In this two part adventure, we go on the road with Oran as he recounts the people, wines and places that finally came to life.
We pulled up to a pastel-lathed house with a calculated, chaotic thrum of bushes and plants in the front, and the expanse of Barolo's vineyards in the back. Around back, Roberto, his agent Emanuele, and his dog Maddie, stood waiting for us, tall with expectant gazes. It is here I must mention Filiberto (from Marchesi Incisa), who's interest was roused at the mention of Voerzio back in Tanaro, coasted in on his racing bike in full uniform. He'd just come down from the city with a desire for perspective and adventure with one of Barolo's greats.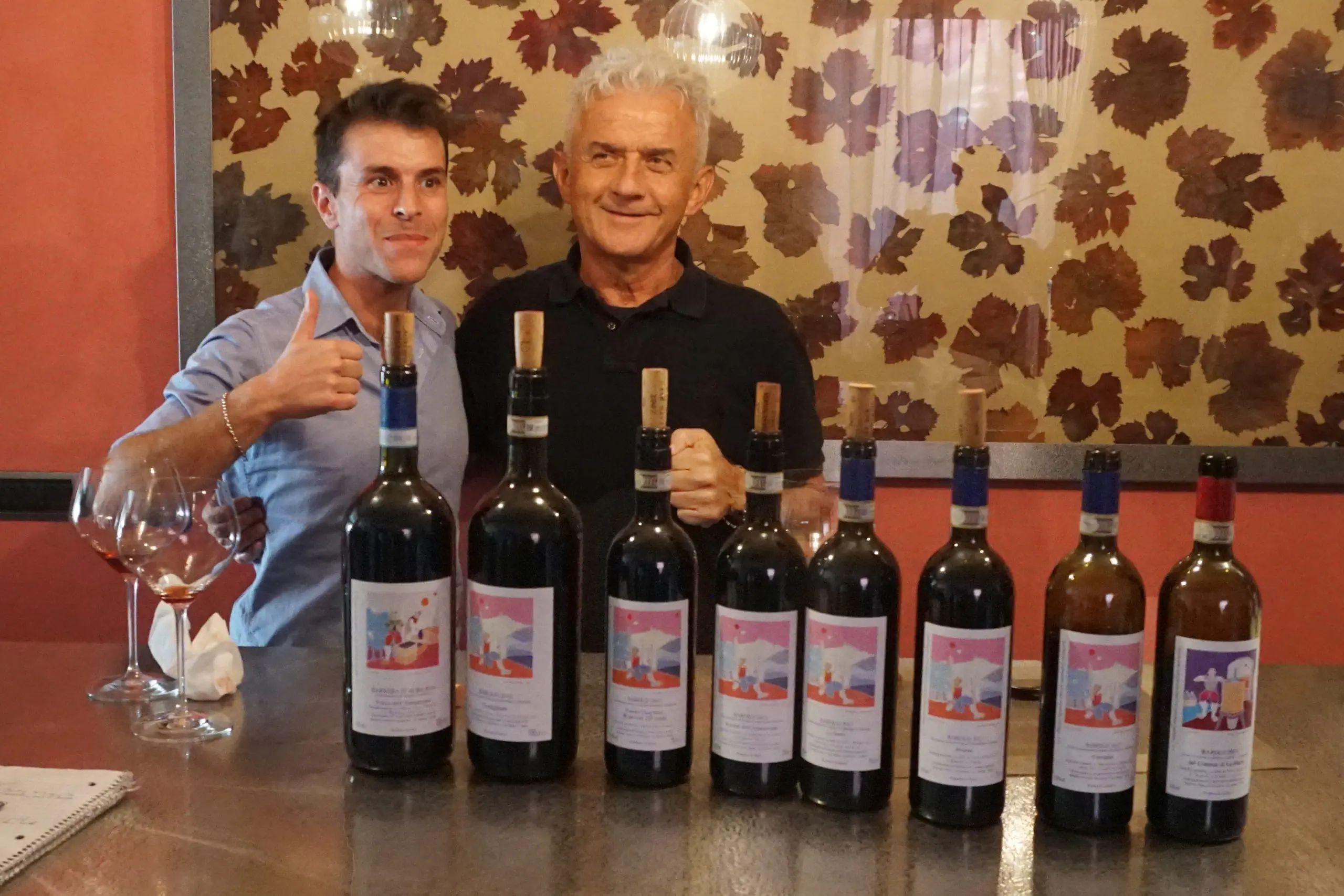 Before long we were out of the car and in the vineyard learning.  Emanuele, acting as translator, tried his best to keep up with Roberto's rapid, passion-filled oration. Despite the translation lag, the message came through loud and clear. Voerzio, above all, asserts four central tenets in his wine: Purity, Slickness, Elegance, and Richness.  
To accomplish this (especially in a region where mistakes can cost a fortune) unwavering, zealous resolution is required. Roberto makes sure each plant produces no more than a miniscule 500 grams (for Barolo bottlings), or 400 kilograms for his Barbera Ceretto, Dolcetto, and Langhe Nebbiolo. He conducts expansive, innovative initiatives. Some straightforward and widely accepted; others come at great cost and local hearsay. Meticulous attention is paid at every step. Multiple prunings are conducted per year. The cows who produce manure for the vineyards even have a strict diet. Machines pass over the vineyard post-harvest to cut all roots spreading outward, ensuring, instead, that they grow down, deep into the soil. And to the chagrin of his colleagues in Barolo, Roberto even installed metal lining to covers his vines to protect against hail. This last piece he recounted with a playful smirk, iterating that many who first dealt critique have now employed the method themselves. 
It's these trends that lead the international community to mistakenly name him a "modernist", a notion he cannot wrap his head around. Roberto has spent his entire life in La Morra, and it was there, in his father's vineyard, that he discovered the basis for what would become his winemaking philosophy. At the impressionable age of 8 he tried a grape from one of his father's plants, which only held 4 clusters. It was perfect. And every practice he has employed since acquiring his first two hectares in 1986, has been in pursuit of that first glimpse of perfection he found in grapes, for "the minute fruit is cut off the vine, the wine is already made."
After seeing the vines, it was time to see the fruit. We all hopped back in the car and Roberto continued our education as Manuel Polidori, our current translator and Serendipity's Italian Portfolio Specialist, slammed against the Rover's walls in the back seat. We slid down the valley, passing Roberto's Brunate plot, then jolted back up the hills towards Cerequio, La Serra, Fossati, Case Nere, and Sarmassa, which all sit adjacently on the hillside. Through all this Roberto never stopped talking, despite hitting turns greater than 90 degrees and slopes steeper than 15. This was his element. He was an artist who knew his medium. With a final climb back up the hill (the four of us in the back knowing each other better than ever) and a few turns, we were right where we started.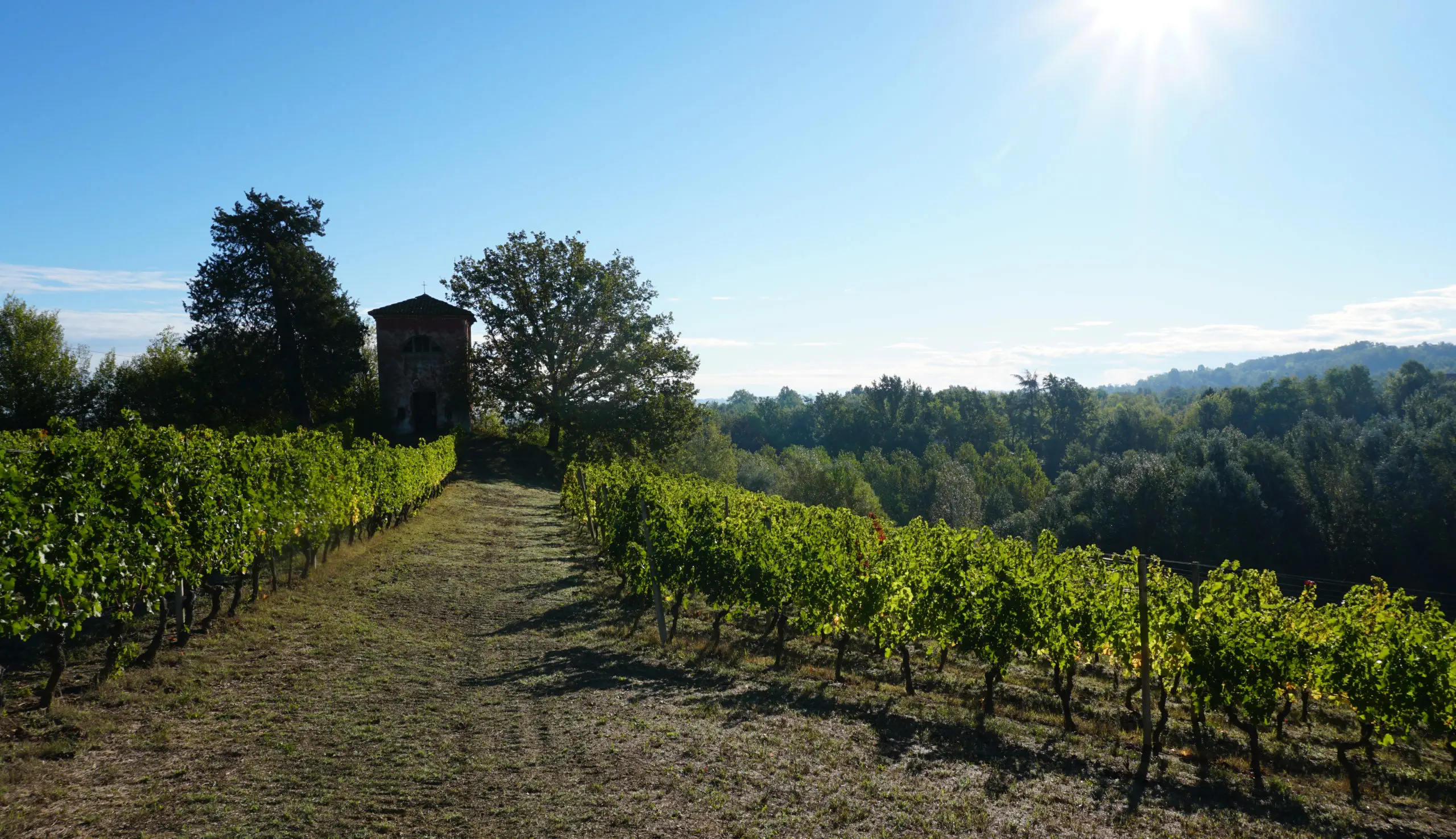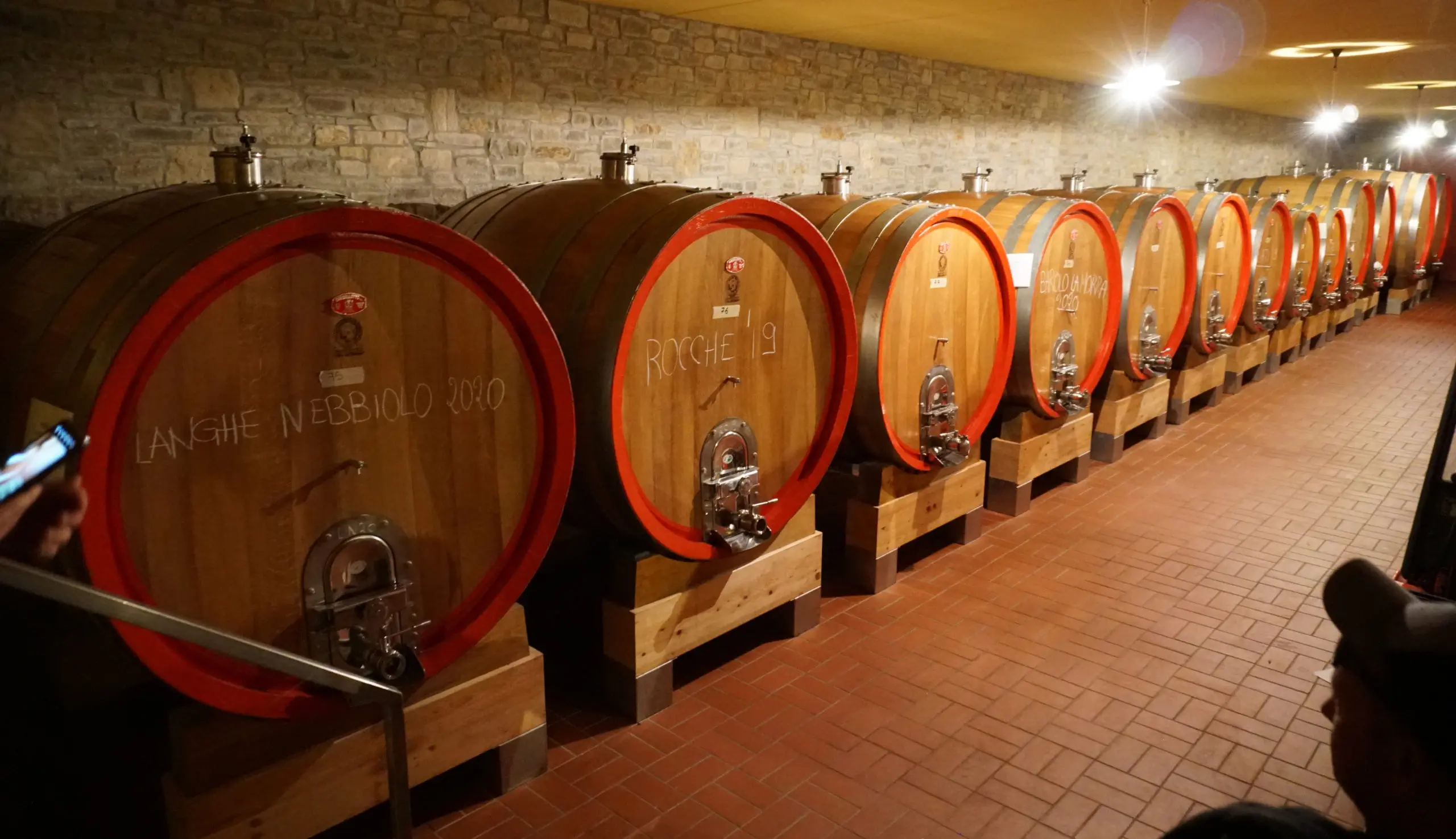 This would close out the first few days of Serendipity National Import's first ever trip together. The physical sights were completely new to me, but I was surprised by how familiar Piemonte felt. Although I grew up in Austin, Texas, half my heart lies in Nicaragua. There are no jungles in Barolo and no Duomos in Managua. But, surprisingly, the roads scatter in both worlds and the laughs sound the same. The cultural landscape of Central America mirrors that of Italy more than I could have guessed – both regions being home to several different tribes before "uniting" under empires and slowly dissolving back into their own states. Many times I sat in the van listening to Manuel and Leo ramble and wax in Italian, and at moments it felt like I was back in the car with my cousins. 
With this in mind, I felt enormous gratitude to be given the chance to visit Italy – something I never imagined when I first began interning with Serendipity in 2018. The hills, valleys, cliffsides, and sprawling seas are really that beautiful. The food really is that damn good. To see the microclimates and commiserate with the producers felt like it was all coming full circle, even if we'd only completed half the trek. I finally had the chance to frame my own version of Italy.