,,
Welcome, Vignobles Sullivan!
Now Available in Texas
Vignobles Sullivan is owned by Tom Sullivan, a self-made billionaire who amassed his fortune in construction and renovation, and who never expected to own a winery! He happened upon the estate in Canon-Fronsac and couldn't pass up on the opportunity. The wines are trusted to chief vintner, Damien Landouar. For more than two decades, Damien has dedicated his career to winemaking in the Bordeaux region. He manages all 4 of Vignobles Sullivan's estates. 
(Image right courtesy of Chateau Auguste)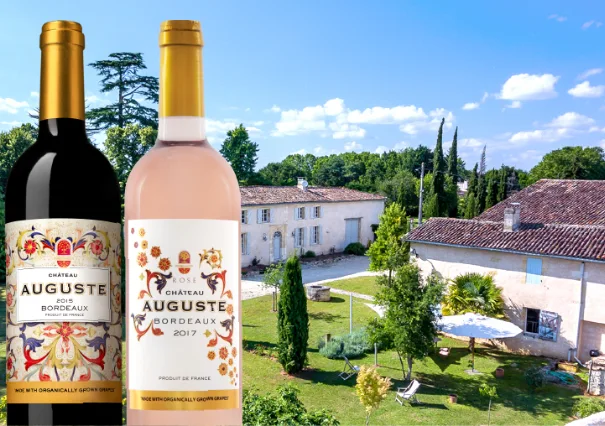 Organically-grown grapes from a lesser-known appellation of Bordeaux
Heard it through the grapevine: Sullivan's winemaker, Damien Landouar, plays music to his vines twice per day. Damien is breaking new ground with his use of Genodics, playing music to vines. Genodics uses various sound waves and frequencies to stimulate the vines natural resistance to pathogens such as bacteria, fungus, and viruses. This allows them to leave out the chemicals and pollutants…. Pure as nature intended. "It will take awhile to change people's minds. I am very interested about water memory. Sound and vibration to heal and strengthen, [and] reduce stress." Damien says, "If you live close to a forest, every morning in spring and summer the birds are singing when the sun is starting, helping plants to hold the morning water." Damien originally experimented with playing music to tomatoes. After three weeks, the tomatoes were thriving and heartier in one part of the field where the music played than where not. 
Château Gaby: The estate is located in the Right Bank region of the Canon-Fronsac appellation in Bordeaux, France, where some of the regions finest wines are produced. For years, the wines from this appellation have been considered an insider's secret, but recently their quality has attracted attention around the world. The wines are produced entirely from vines grown on the 40 acres of clay-limestone hills surrounding the Gaby Estate, hills on which wine has been in production since the 1660s. The creativity and expression of the wines that come from this esteemed estate is reflected in the quality; Château Gaby wines have been named among the best in the region.
Château Auguste: Most wine lovers know Bordeaux for its fine, sophisticated, and expensive wines. At Château Auguste, we strive to create wine of extraordinary quality that doesn't break the bank. We are passionate about our wine and ensure our organically-grown grapes are a true reflection of the terroir of the Right Bank of Bordeaux. We go above and beyond to produce a high-quality Bordeaux, as well as a Bordeaux rosé. Most rosé wine lovers know of Provence rosés, but once you try a Bordeaux rosé, you will fall in love. Blind taste tests have revealed that our rosé is truly exceptional; we'd venture to say it's the best rosé from France. Château Auguste is grown with 100% organic grapes so that flavor is never compromised. Our wines have the depth and versatility to be enjoyed year-round, bringing joie de vivre to any occasion. Château Auguste is the wine for those who take their fun seriously.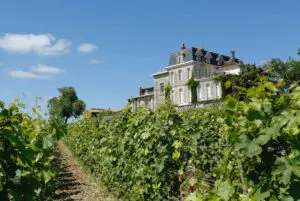 Photo courtesy of Château Gaby
Some content sourced from Elevated Magazine.

Serendipity is excited to represent these organically-grown, high-quality wines in Texas. Want to try them yourself? Check out the full lineup, then fill out the contact form below!