This month, as part of our Serendipity Loves campaign, we're featuring some of our old flames and new crushes. As one of our first winery partners, Chateau Goudichaud is firmly in the old flame category, and now going on 20 years of partnership, it seems like a good time to reflect back on how we got here and share more of the story with the world!
Situated along the Dordogne river in the Graves de Vayres appellation of Bordeaux, close to the renowned appellations of Saint Emilion, Pomerol and Fronsac, Goudichaud is a family-owned and operated winery. Family has always been at the heart of the winery's philosophy, so it's fitting that Serendipity's partnership began when Camille, a cousin of Yves Glotin (current owner and winegrower) connected with Keith Kuhn (one of the original founders of Serendipity) while she was living in Texas and working in fine dining. Camille successfully relayed the magic of Chateau Goudichaud to Keith and put him in touch with Yves, and Goudichaud joined Serendipity as our first Bordeaux producer soon after.
The origins of Chateau Goudichaud are much older, with construction of the manor happening in 1780. The building was commissioned by a member of the Guyenne parliament and was designed and built by Gabriel, a student of the famed Victor Louis (architect of the Grand Théâtre of Bordeaux). The house became the summer residence of archbishops of Bordeaux for decades. The Glotin family purchased the domaine in 1930 and today pays homage to this rich history with the wines bearing the name of the property, and a drawing of the manor on the labels. Henriette Glotin, Yves' grandmother, was at the helm from the start, running the domaine passionately for 40 years as one of the first woman winemakers in France. Today Yves Glotin runs the domaine in the same spirit with respect for tradition and nature.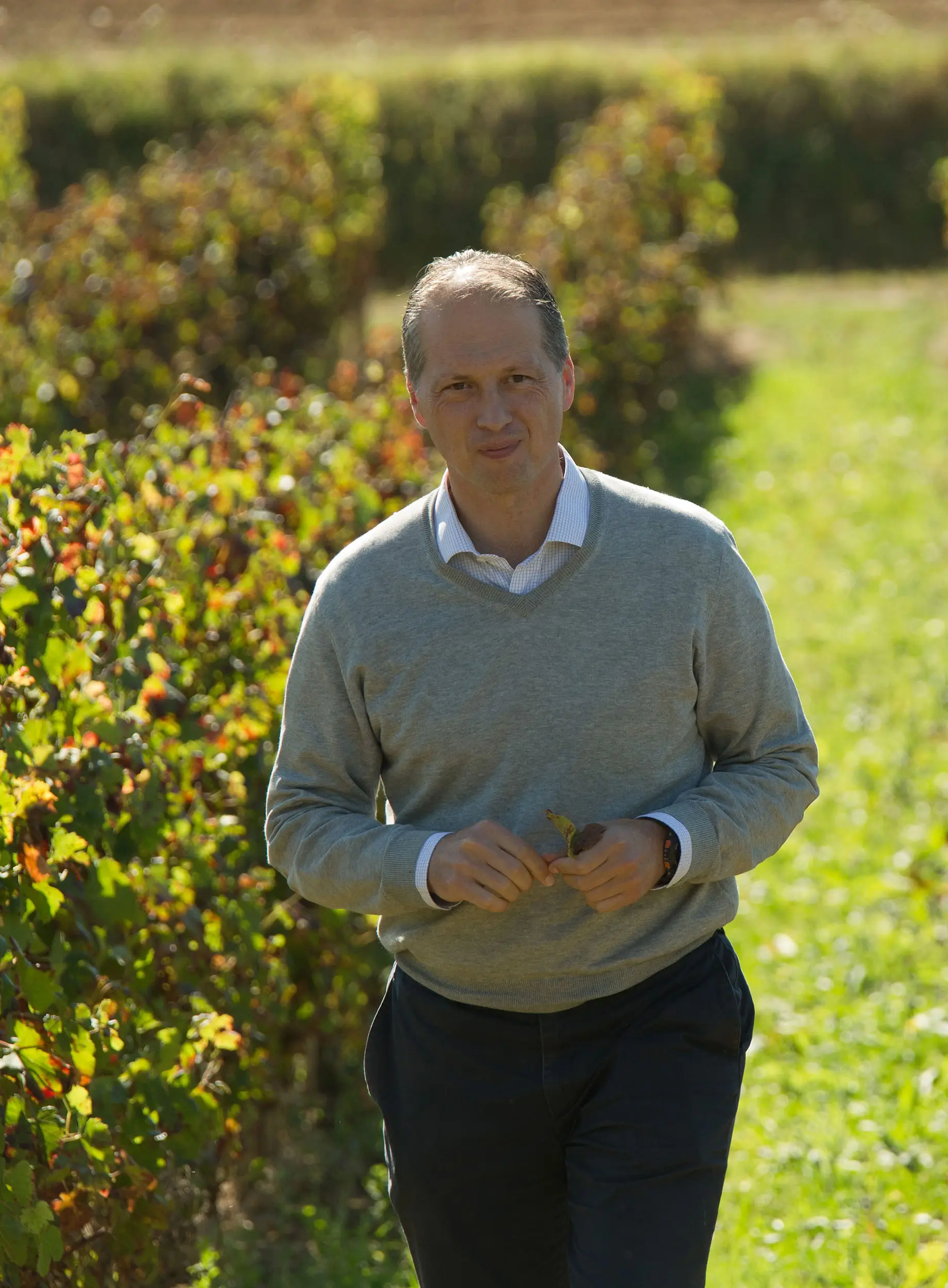 We recently caught up with Marie Gabriele, Managing Partner at Goudichaud, and when asked what she thinks has kept our partnership so strong, she said in a word, friendship. "We love Keith, Seth, and Troy, and we've the chance to host the team several times in Bordeaux, and we always make good memories. My last visit to Texas and California was amazing, and I was touched to see how after 20 years, Goudichaud is such a part of Serendipity's family. And so is Serendipity part of our family. It is interesting to see how Serendipity and Goudichaud grew up at the same time, and I believe it helped a lot to keep working together as we both were able to provide better services, and our teams grew."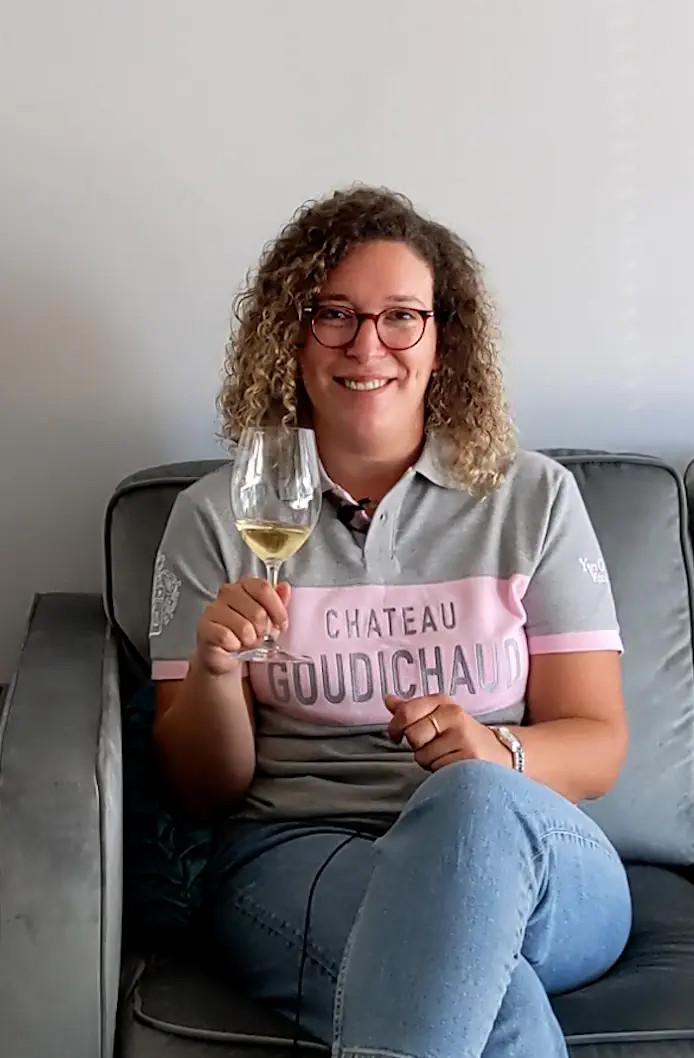 Marie Gabriele, Managing Partner
As Goudichaud's operation has grown over the years, their commitment to the environment hasn't wavered. The estate covers 120 hectares of vineyards, forests, and grasslands, and uniquely, their boundaries are natural, with their continuous estate framed by the Dordogne River and forest. While this certainly adds to the charm of the place, it has also meant that the estate has always evolved in collaboration with and respect for nature. Certified sustainable (HVE3) since their 2019 vintage, 50% of the estate is planted with vines while 50% remains untouched grassland and forest. The family also tends beehives close to their oldest parcel, which helps to maintain biodiversity and allows them to produce their own honey.
Marie says 2023 will be an important year: "In the first two quarters of 2023 we are focusing on reducing our carbon footprint, while also raising awareness about our forests and lands and their benefits to this wider initiative. We're also going deeper into sustainability as we begin the practice of agroforestry [the integration of trees and shrubs among crops], and we're working on producing a line of CO2 neutral range or wines."
We at Serendipity are excited to continue to grow and improve alongside inspiring partners like Goudichaud, and we raise a glass to the next 20 years!