We are delighted to announce that Serendipity is celebrating its 20th year as a fine wine and spirits distributor and importer! It has been an incredible journey for us, and we couldn't have achieved this milestone without the support of the many people who make our continued success possible. We wanted to share our sincere appreciation for our customers, suppliers, and team members who have gifted us two decades of living out our passion for fermented beverages. In honor of this anniversary, we're looking back on Serendipity's storied origins. We hope you'll raise a glass with us as we walk down memory lane.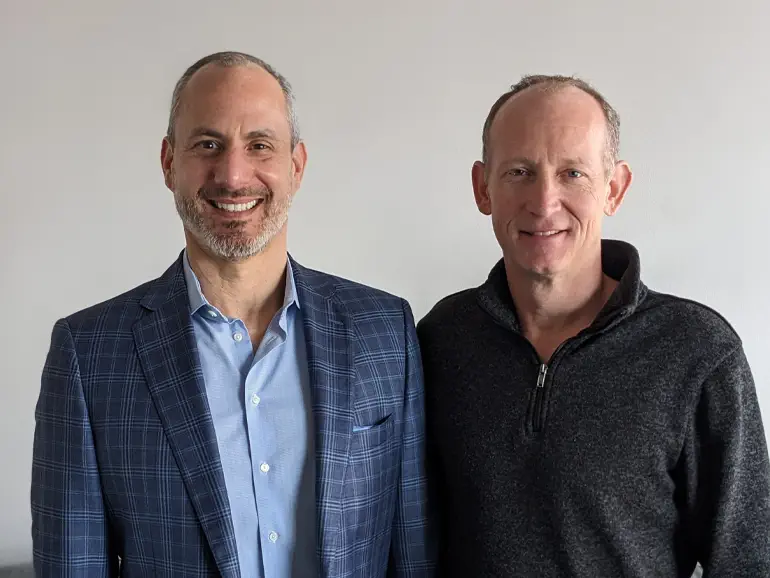 Seth Fagelman (President & Co-CEO) and Troy Kuhn (GM National Imports & Co-CEO)
How It Started
Twenty years ago, hospitality professional Keith Kuhn was invited to an epic wine trade show in Montpellier, France. He had cut his teeth on the San Francisco wine scene throughout the 90's, where he'd made a dear friend in a French sommelier named Benoit. The two reunited at the trade show and Keith decided then and there that he was destined to be a fine wine importer. He traded his new home address in Texas for a pass (and a few samples) to the event, and from there Serendipity was born.
The company's earliest days began in distribution with a hatchback, a storage unit, and a passion for great wine back home in Texas. Not long after the licenses and paperwork were squared away, Keith was joined by his brother Troy. They named the company after a classical Persian fable credited with giving us the modern meaning of 'Serendipity'— a happy discovery, a fortunate string of events, and not necessarily frozen hot chocolates from Manhattan's Upper East Side. They secured their first case sale to Central Market in Dallas, Texas in March 2003. And their vision of introducing small, undiscovered, family-owned wineries to the US bloomed.
The next five years marked steady growth and continued expansion. An investment of growth capital, in 2009, brought on Turning Point Venture Partners, and with it the company's current President and Co-CEO, Seth Fagelman. Serendipity used this opportunity to fill the next handful of years with broadened horizons and new partnerships — Jean Marie Deschamps, Natural Merchants, Rosenthal Wine Merchant, and the acquisition of New Vintage, to name a few.
One of the most exciting developments came in 2018, when Serendipity formally launched its import division, fulfilling one of the Kuhn brothers' original dreams. Serendipity was now able to directly build and bridge relationships between producers, distribution partners, and consumers across the country. In 2019, continuing its growth and evolution Serendipity launched its California division, with the acquisition of Maritime Wines' wholesale business. The acquisition of Mountain Peoples Wine, a leading distributor of certified organic and biodynamic wines, in 2020 further imprinted Serendipity on the California market with a dynamic team of over thirty employees and a mindfully curated portfolio of wines, spirits, and sakes.
How It's Going
The early days of Serendipity were fraught with excitement and potential— and it's a joy to look back on how far the company has come and how vigorously it's grown. Keith would eventually depart to open the best restaurant in Boerne, Texas with his wife (Valeria, go check it out!) and Troy grew into the current Co-CEO and General Manager of Serendipity's National Imports program. Over the years we've watched a few humble employees turn into an incredible force of over 180 folks across Texas, California, and beyond. Our warehouse, sales, brand management and our corporate teams have grown and thrived for 20 years in the wine and spirits industry, sharing challenges, overcoming obstacles (including a pandemic) and reaching new heights— all together. If that isn't reason to celebrate, then we don't know what is.
Cheers, santé and salute to everyone along for the ride and here's to another 20 years!
History
Explore the milestones that made Serendipity Wines the company that it is today!
2003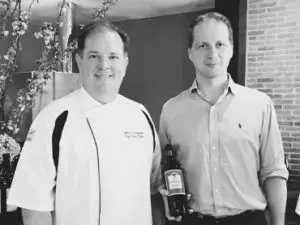 In an act of spontaneity, hospitality professional Keith Kuhn made the impassioned decision to begin his own wine import company in Texas. Inspired to bring small, family-owned wineries to the Texas market, Serendipity began.
2004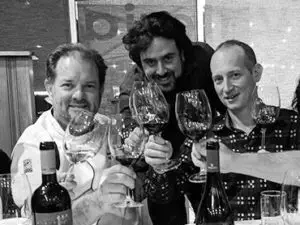 In 2004 Troy Kuhn joined his brother Keith as employee #3. The first wines added to their book were from the Rhone Valley & Navarra. Today Troy is Co-CEO and President of Serendipity's National Imports program.
2006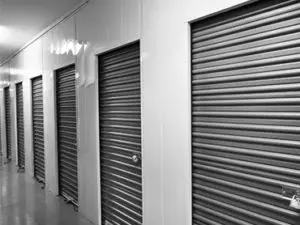 The Kuhn brothers outgrew their shared storage depot in Dallas and expanded into Houston with their 1st official warehouse. The 6,000 sq ft of temperature controlled storage opened new opportunities for supply growth and customer relationships.
2009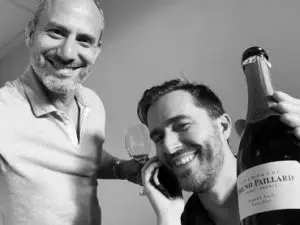 Serendipity procures growth capital from Turning Point Investment Group. The new partnership brought with it the addition of Seth Fagelman. Initially brought on as investor and board member, Seth would eventually become Serendipity's current President and Co-CEO.
2018
After almost a decade thriving in the Texas market, Serendipity formally launches their direct import division. They began by selling to 5 states and now proudly serve 40+ states nationally.
2019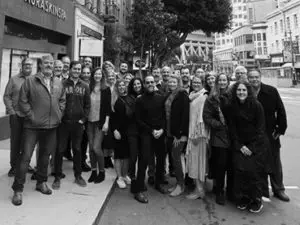 Serendipity joins forces with organic wine distributor Mountain Peoples Wine to further establish its distribution network in California. The eventual acquisition of MPW in 2020 greatly accelerated their transformation into one of the go-to beverage distributors in California
2020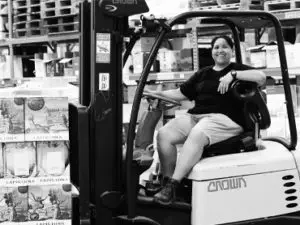 In a year of unexpected firsts, Serendipity secures corporate offices and a new warehouse headquartered in Austin, TX. Through careful leadership during lockdown, Serendipity was able to retain its employees and persevere through the Pandemic.
2023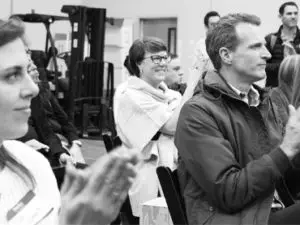 Serendipity celebrates its 20th anniversary, looking back on its continued vision: to build a business that allows its customers, suppliers and 150+ employees to explore cultures, share stories and better connect through wine, sake and spirits. Cheers!
Team Favorites
What wines are the folks at Serendipity completely in love with right now? Peruse our 'Team Favorites' playlist for an insider look at some of our favorite offerings: