What's Inside: 🌱 March Features | Order Now: Fancy Schmancy Italian Wines | From the Blog: Celebrating 20 Years | Video Highlight: Serendipity Sips Il Borro 'Pian di Nova' | Get To Know the Team | NEW Brand Announcements | Market Visits and Special Guests
All wines are subject to availability. For current inventory, please reach out to your Sales Representative.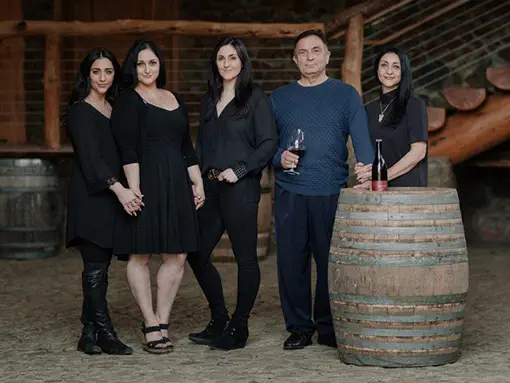 Maysara
Maysara, meaning 'the wine house' in Farsi, embodies a holistic philosophy that comes alive in each of their many McMinnvillePinots. Truly a family affair, Moe and Flora's three daughters have all played an instrumental role in building the winery as winemaker, sales and distribution, and event management, respectively. Get into the Women's History Month spirit and celebrate with Maysara's elegant (and Biodynamic) 3 Degrees Pinot Noir.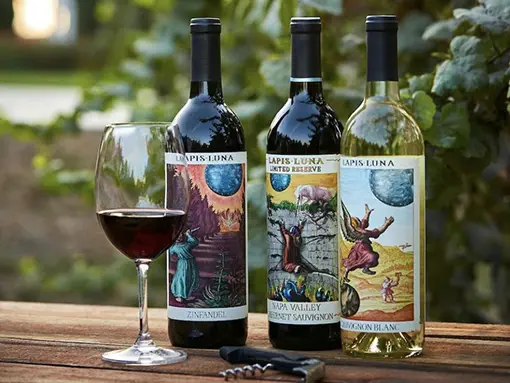 Lapis Luna
Lapis Luna translates to "stone" and "moon". Their captivating labels bring to life 400-year-old copperplate engravings that depict the relationship between the earth and the moon. Since 1999, Lapis Luna has fostered long term relationships with established growers throughout the North Coast, California. The wines deliver fresh and vibrant fruit balanced with lively acidity, creating true-to-varietal expressions that are intended to be enjoyed every night of the week!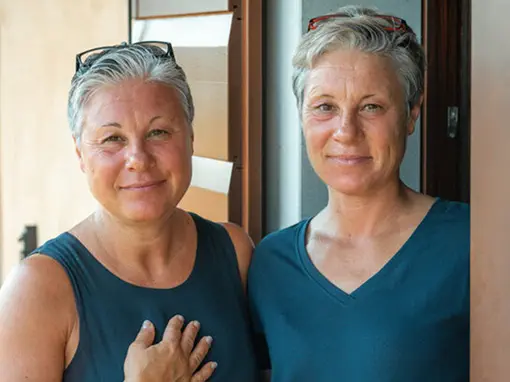 Visintini
Meet Cinzia & Palmira: twin sisters and Co-Operators (along with their brother, Oliviero) of Visintini Winery. They've been experimenting and making food-ready wines from Friulian grapes together since 2002, when they took over the family operation from their father.​​​​​​​​​ After years of organic farming they are recently certified, and have begun making their own composts and other preparations as they lean into biodynamics.
Order Now: Fancy Schmancy Italian Wine Event Offerings
Did you come out and get fancy with us? There's still time to take advantage of special orders on top wines from Col di Lamo, Il Borro, Roberto Voerzio, and more. Reach out to your friendly neighborhood rep before March 22nd to place your orders today!
From the Blog: Celebrating 20 Years
We are so pleased to announce that we've reached an incredible milestone— 20 years as an importer and distributor of fine wine, spirits, and sakes! We hope that you'll raise a glass with us to celebrate this hallmark occasion and enjoy our latest blog post (and commemorative video) on Serendipity's storied origins.
Il Borro 'Pian di Nova' Toscana
What do our hardworking Sales Reps love to sip on, off-the-clock? Clint of Austin Sales can't get enough of Il Borro's 'Pian di Nova' Rosso from Tuscany.
For more tasting videos and winemaker interviews, subscribe to our YouTube Channel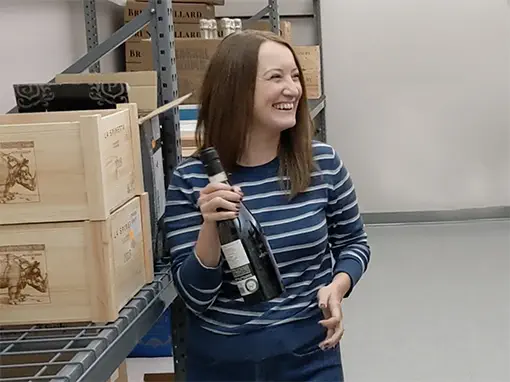 Meet our newest Regional Director of Sales for Central Texas, Sierra Lund!
Sierra studied at The Texas Culinary Academy of Le Cordon Bleu in Austin, Texas. Having previously worked as a chef in San Antonio, Austin, and Yountville, it was her time in Napa that drove her to pursue a career in wine. For the last 7 years, Sierra worked with RNDC where she was most recently a District Manager. Outside of work she loves spending time with her husband Dave, and two sons Keller and Odin. Sierra's current favorite wine in our book is FX Pichler Riesling Burgstall 2019 from Wachau, Austria. As she puts it "There's nothing I love more than sitting on a patio during spring drinking Riesling. These wines are always so clean, balanced and yet so complex."
Some of the faces that you know and love in Austin are making moves!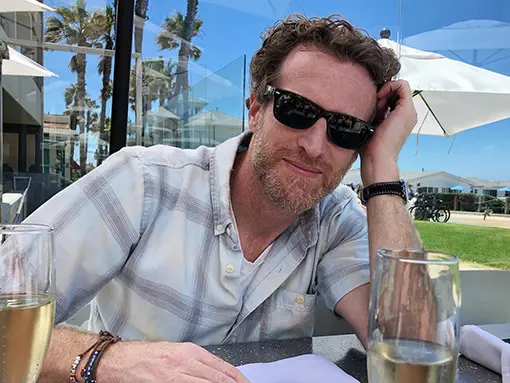 Longtime Assistant Regional Director Greg McDaniel is moving on up (literally) to take on his new role as Regional Director for North Texas! Congrats, Greg!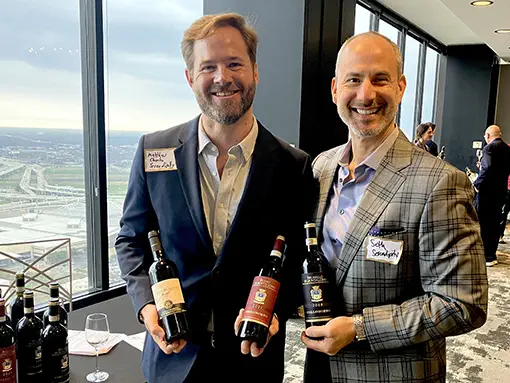 Tenured Regional Director for Central Texas, Matt Chumlea, recently moved into a new position: Vice President of Texas Sales! Cheers, Matt!
In search of the perfect Pinot? We're excited to announce our latest partnership with Colene Clemens, who are making wines without compromise in the Chehalem Mountains, Oregon. Colene Clemens was founded in 2005 by Joe and Victoria Stark with the express purpose of making exceptional Pinot Noir. The property is lovingly named in honor of Victoria's mother. Wine production began in 2008, and Winemaker & Vineyard Manager Stephen Goff has been dedicated to the development and planting of the vineyard as well as production since the very beginning.
Market Visits and Special Guests
Austin
March 16 Scotto Cellars

March 28 Ployez-Jacquemart

April 5 Titus

April 11-12 Illahe

April 12 MMD

April 13 Paladin

April 18-20 Division

April 20 Vina Robles

April 26 HER
San Antonio
March 29 Match Vino

April 4-5 Smith Story

April 6 Titus

April 25 HER
Dallas & Fort Worth
March 28-29 Graham Beck

April 5 Bending Branch

April 6 Smith Story

April 11-12 Winc

April 18 Division

April 26-27 Picayune
Houston
March 16 Firriato

March 28 Match Vino

March 29-30 Indigenous Selections

April 11-12 Paladin

April 13 Illahe

April 18-19 Vina Robles

April 27 HER