Welcome,

Kiki & Juan!
Now Available in Texas
Kiki & Juan is the celebration of a vivacious friendship that was sparked when two wine pros, Kerin "Kiki" Auth Bembry and John "Juan Casa" House (pictured right), met on a bus in Spain in 2011 and sparked an instant connection that would ignite their business partnership, La Luz Selections. Photo courtesy of La Luz
That same bond is the foundation of their newest collaboration: Kiki & Juan – a certified organic liter that illuminates a nearly forgotten, historical wine region of Utiel Requena while highlighting the exceptional value and large format drinkability.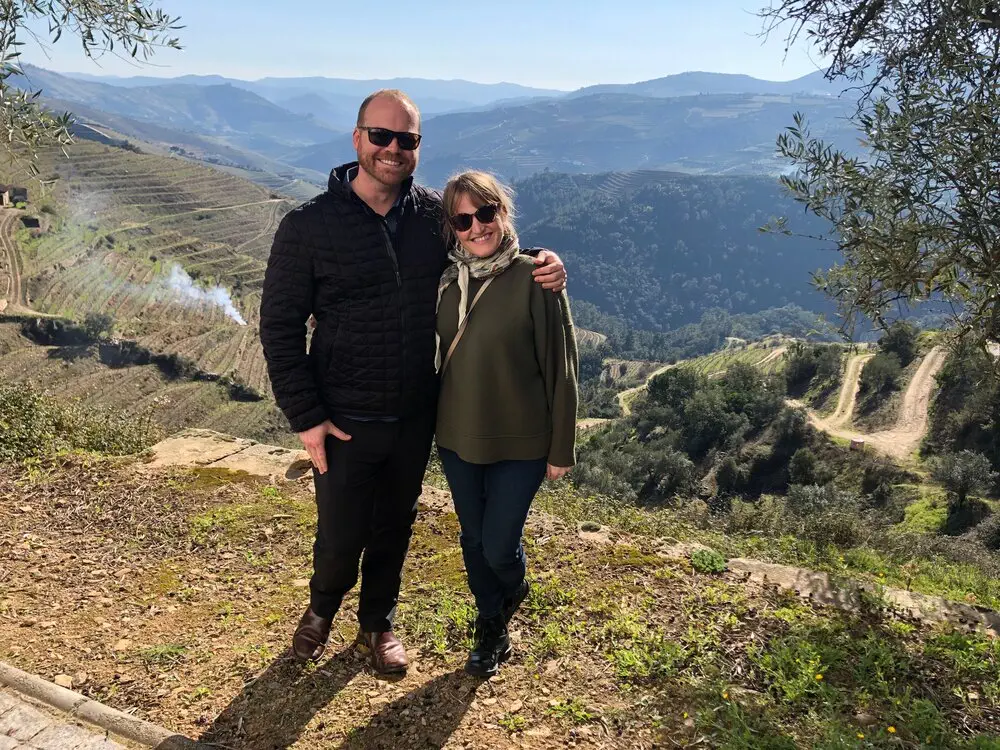 Each liter is meant to bring joy and to capture the big love and spirited personalities that are Kiki and Juan. Theses wines are best served with friends and paired with good times.
Dynamic wines with personalities so big, they bottled in liters
Kiki & Juan are fun, organic wines in 1 Liter bottles that are all about supporting the farmers La Luz works with throughout Iberia. "Kiki" uses her longstanding relationships with grape growers in Spain to find the organic vineyards that will go into Kiki & Juan.
With his low-intervention winemaking background at OVUM Wines, John House aka "Juan" focuses on making Kiki & Juan a close reflection of it's vineyards and vintage as possible. Native fermentation in cement, amphora and stainless steel + nothing added except sulfur – the goal with Kiki & Juan Wines is to make simple, fresh wines from old fashioned techniques. Old vine Bobal grown in the high elevations of Utiel Requena is the foundation of the tinto. Bobal is perfectly suited to make fresh red wines with bright aromatics of sour cherry, framboise and juniper. The blanco is a crisp and bright blend of Macabeo and Sauvignon Blanc with juicy citrus tones and racy minerality.
Kiki & Juan is ready to be chilled for a poolside hang, or a night of tapas, or when you just need a fresh glass of wine on the back porch. Both the Vino Tinto and the Blanco are delicious year-round. Salud!
Serendipity is excited to bring these large-format, crowd-pleasing porch pounders to Texas. Want to try them yourself? Check out the full line-up, then fill out the contact form below!