Welcome, Champagne

Thiénot

!
Now Available in California
For Garance and Stanislas Thiénot (pictured, right), now proudly presiding over the Champagne House established by their father in 1985, every move is guided by the single-minded pursuit of cultivating the intrinsic spirit of the land. Photo courtesy of Thiénot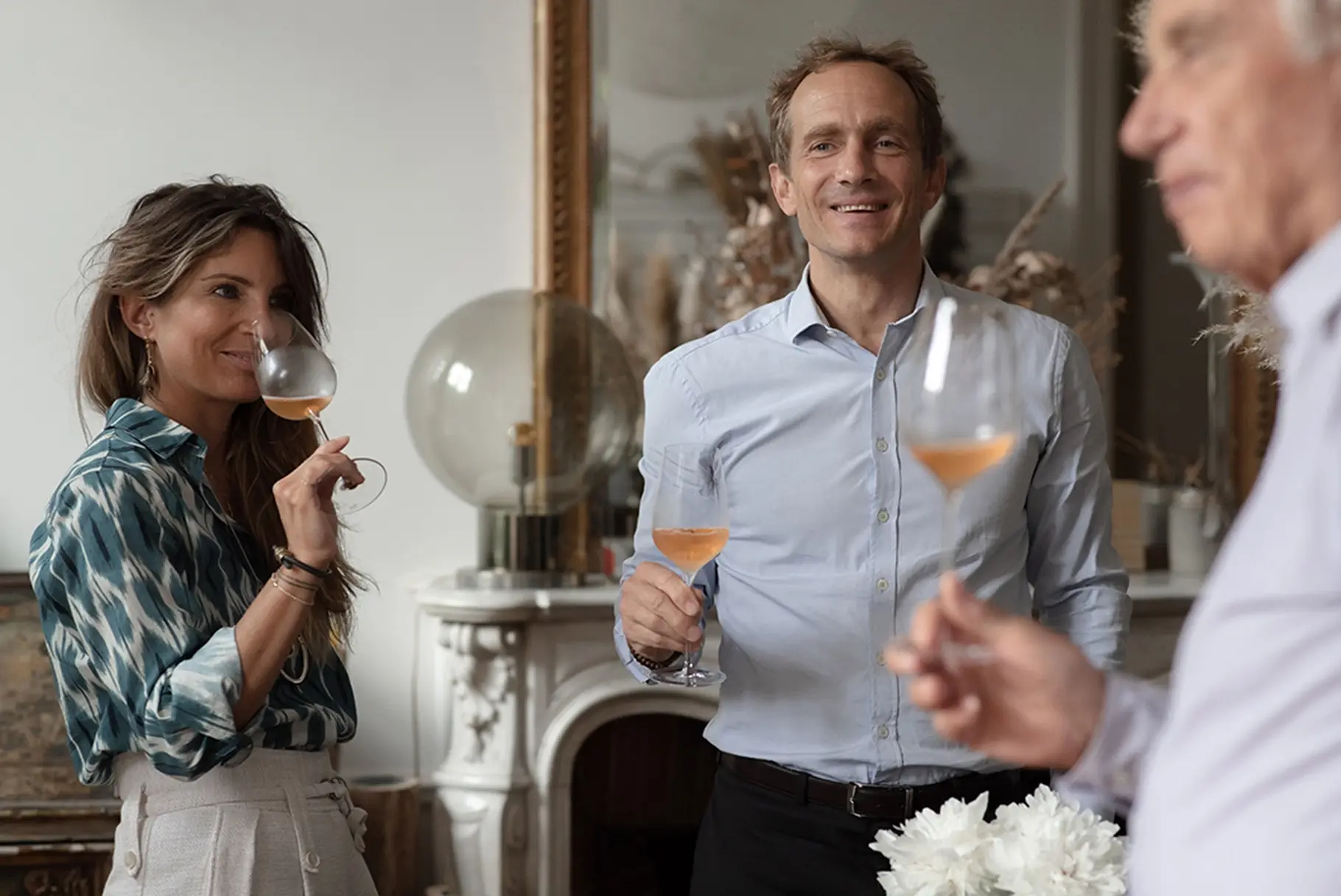 Alan Thiénot spent almost 20 years as a broker in Champagne, combing the region's rolling hills in search of only the finest grapes for prominent, centuries-old Champagne Houses, and year after year honing his knowledge of the Champagne region. His father had previously managed Champagne Irroy, while his grandfather, a glassmaker, crafted high-quality bottles.
A Family Story with Far-Reaching Roots
The Land:
While scouring the hillsides in search of only the very best, Alain Thiénot amassed significant vineyard holdings – 30 hectares in total – including grand cru sites in the historic valley of Ay and the Côte des Blancs, premier cru plots in Dizy and Cumières and on the slopes to the south of Epernay.

This precious resource provides the House with more than half the grapes it needs, proving to be an important guarantee of autonomy and longevity for this independent, family Champagne House.
The Winemaking:
The consistency of style is reliably assured by Nicolas Uriel, Chief Winemaker since 2017. Doubly-qualified as both agronomist and oenologist, Nicolas came on board in 2008, to oversee grower relations. He is now responsible for all winemaking decisions, assembles the blends and manages stocks and production. This is a strategic role within any Champagne House, and even more so at Thiénot, where more than half the grapes are sourced from their own vineyard holdings, in premier and grand cru sites located on the historic hillsides of Champagne.
Serendipity currently carries offerings from two of Champagne Thiénot's lines: Collection Origine and Collection Famille.
Collection Origine: Ambassadors of the Thiénot house style, the Origine Collection promises finesse, freshness and fruit purity. Defined by consistency of style, this is a spring-like signature champagne revealing light, crunchy poise.
Collection Famille: 

Sensitive, refined portrayals of a unique family, the 'Stanislas', 'Garance' and 'Alain' Vintage Champagnes originate essentially from the House premier and grand cru vineyards.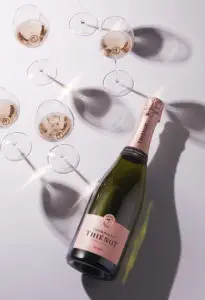 Perfect for any occasion!
Photo courtesty of Thiénot
Serendipity is excited to bring Thiénot's iconic, family-run Champagnes to the California market. Want to get your hands on these wines? Check out the full lineup, then fill out the contact form below!